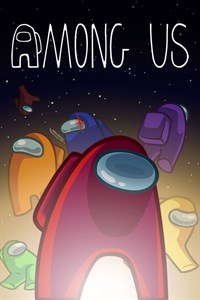 Among Us
An online and local party game of teamwork and betrayal for 4-15 players...in space!
What do users say about Among Us for Windows?
Among Us

for Windows has been

4.5 out of 5 based on 1000+

as of 2021.

Disclaimer: This site is not directly affiliated with Among Us. All trademarks, registered trademarks, product names and company names or logos mentioned herein are the property of their respective owners.

Official Minecraft Trailer
Play with 4-15 players online or via local WiFi as you attempt to prepare your spaceship for departure, but beware as one or more random players among the Crew are Impostors bent on killing everyone!
Originally created as a party game, we recommend playing with friends at a LAN party or online using voice chat. Enjoy cross-platform play between mobile and PC.
What's new in this version
New Map Released – The Airship!
Welcome recruits. Hop onto the newest Among Us map – the Airship! Out now on all the Among Us platforms, this giant ship is where you'll be able to work together to carry out the greatest plan... whether that's as a Crewmate or Impostor is another question.
This free update includes:
The 4th map, and the biggest one yet
New tasks including jewel polishing, emptying trash (wow fun), and more
The ability to pick the room you start in
All new areas to explore (or get murdered in)
Improved mobility with ladders and moving platforms
Inspired by The Henry Stickmin Collection
Furthermore, an all-new optional skin bundle will be available for purchase! Check it out here and get fancy new gear to impress all your friends and enemies. Each new outfit in this bundle comes with its own custom kill animation! Not that you'll need it. Since you're not an Impostor... right? Right??
New map - The Airship: We've added in a new 4th map, and it's the biggest one yet! Explore The Airship with all new tasks, improved mobility, and more.
Life as a Crewmate: Complete all your tasks on the ship to win, but watch out for Impostors! Report dead bodies and call emergency meetings to vote the Impostors out. Hope you chose correctly!
Play as an Impostor: Cause chaos, sneak around, and frame innocent bystanders! Winning involves killing off every Crewmate - think you're a master of sabotage?
Customization: Choose how you want to play! Add more impostors, tasks, decrease visibility and more. And all in style as you get to choose your favorite color, outfit, and hat.
Cross-platform: play with your friends between PC, Nintendo Switch, Android, and iOS! Quickchat allows you to build your arguments and defenses quickly and easily during those emergency meetings.
Innersloth
© 2015-2021, Innersloth LLC. All rights reserved. Innersloth, the Innersloth logo, Among Us, the Among Us logo and the crewmate character are trademarks of Innersloth LLC.
Innersloth
12/17/2020
For ages 10 and up
Action & adventure
Access all your files, peripheral devices, apps, programs and registry
Access your Internet connection
Cannot be installed on a Windows 10 device in S-mode
Price range: $1.79 to $2.69
Install on a Windows 10 PC plus have access when you're connected to your Microsoft account. Administrator approval required for installation
English (United States)
Among Us website
Among Us support
Among Us privacy policy
Terms of transaction